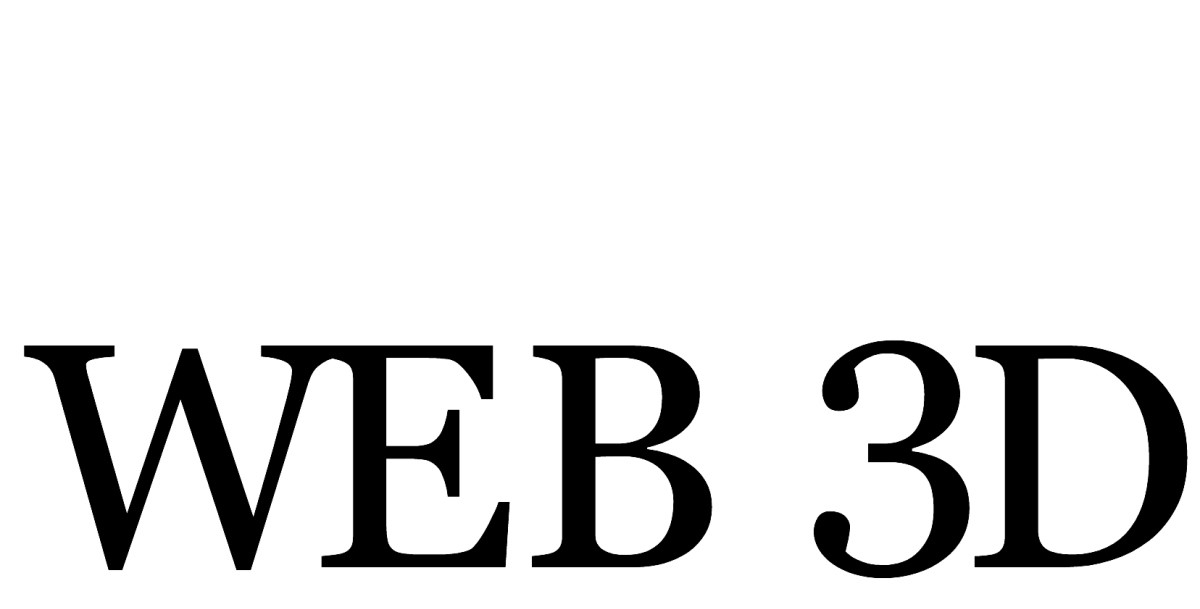 BOX OF X3D
Web3D Consortium's Monthly News Brief
November 2020 Highlights:
Web3D Conference 2020: 25 Years of innovation and excellence. The Conference is on-line and registration is free.
Published November 1, 2020
Web3D Consortium continues its mission to promote open interactive 3D through advancements to draft ISO standard X3D4. Our community is implementing business-critical 3D applications, adopting many related 3D technologies and trends. Every month we curate multiple topics to help provide clarity around the future of X3D graphics and it's ecosystem.
This year we are celebrating the 25th year of Web3D Conference! 25 years of excellence, innovation and promotion of open 3D technologies! Web3D 2020 Conference to be held on-line from 11-13 November 2020. Registration is Free.
We are seeing an explosion of interactive 3D content on the Web with WebGL now widely supported by browsers, tools such as X3D, X3DOM, X_ITE, three.js, glTF, and A-Frame are widely adopted. Anyone can create Web3D content for virtual any domain or application, including commercial game engines such as Unity, Unreal, and Castle3D as they offer ways to integrate open specifications and Standard formats in their applications. The Web3D Conferences, focused steadily on sharing and learning with real-time interactive 3D.

This year's theme "3D for a Hyperconnected World" highlights the growing and broader impact of high‑quality 3D content around the world through high-speed networks. When the COVID19 pandemic struck, at first we thought that isolation was simply separating us apart. Now it is clear that our world is becoming more hyperconnected than ever before. We learn once again, from numerous stellar contributors, that 3D graphics has many fundamental roles to play in these challenging times. Execution this year has been exceptional due to the pandemic. The face-to-face springtime meeting originally scheduled at the Korea University in Seoul was put on hold, then postponed to November, and conference conduct was shifted to a virtual meeting. Special support provided by the Korean Federation of Science and Technology Societies (KOFST) grant funded by the Korean government enabled free registration for the Web3D 2020 Conference. Video on-demand is provided in advance, and online sessions focus more on real-time discussions between authors and attendees. Adapting to time-zone differences between countries around the world are another bottleneck that online approaches can address. All presentations, videos and 3D models are published openly online for everyone.
From our homes to our jobs to our services, our world our bodies our communities are all 3D; 3D is ubiquitous. The goal of the conference is to enable the development of interactive 3D graphics for a wide range of user environments including websites, mobile devices, 3D printing (additive manufacturing), virtual reality (VR), augmented reality (AR), and extended reality (XR). Interdisciplinary collaboration is steadily growing, often in surprising ways. Establishing the Web as an effective domain for interactive 3D graphics offers powerful ways to share and grow creative ideas. Joining researchers, technologists and artists in interactive 3D Graphics from across the globe at our annual Web3D Conferences. Web3D Conference is sponsored by ACM SIGGRAPH in co-operation with the Web3D Consortium.
Web3D Conference publication is competitive. The program committee accepted 24 of 48 papers submitted, with an additional 11 submissions accepted as posters describing novel work in progress. Led by five world-class program co-chairs, nearly one hundred committee members provided close scrutiny and professional peer review that benefited each contributor's work. Tutorial courses provide overviews for key topics of interest, and workshops set the stage for continuing collaborative development. Industrial Use Case forum illustrates how best practices improve applications in many domains. The always-popular Demonstration session showcases Web3D applications.
We welcome you to register and learn and share 3D innovation at Web3D Conference Program (Papers, Posters, Tutorials, Workshops and Demos). Work related to Web/mobile, 3D content creation, 3D printing, 3D publishing, 3D tools, and related studies in various application domains including education, healthcare, e-commerce, informatics, cultural heritage/tourism, entertainment, mass media, military, and construction (and many others) will be presented. ACM Digital Library publishes Web3D 2020 Papers and Posters on November 9, 2020. We hope you register and learn and connect with the Web3D community.
This conference became possible through the unconditional support of our many committee members who are the real experts on Web technology for 3D. Together we have treated this serious world challenge as a historic opportunity for positive change. Together we look forward to another 25 years of amazing progress that unlocks 3D for everyone everywhere, hyperconnected through the Web! Highlights from our previous conferences. 25 years of Web3D Conference papers are available in ACM Digital Library.
About Web3D Consortium and X3D
X3D is your hub for publishing 3D data. A higher-level language to compose several 3D assets into a meaningful 3D Web applications for publishing 3D with interactivity. Check out Web3D member use cases and join this innovative 3D graphics community.
Web3D Consortium is a nonprofit organization that develops and maintains the X3D, VRML, and HAnim international standards. These are 3D graphics file formats and run-time specifications for the delivery and integration of interactive 3D data over networks. Web3D Consortium members work together to produce open, royalty-free and ISO-ratified capabilities for the Web. For more information please contact us at contact@web3d.org. Follow us on twitter @web3dconsortium
Web3D News and Event | Web3D Webinars | Web3D Standards | X3D Examples | Learn X3D